|

About the event
The only commercial crude trading conference bringing you the clarity you need to navigate oil market volatility in the year ahead.
The Argus Americas Crude Summit has been named the gold standard of industry conferences by delegates from across the crude oil supply chain. You will join a growing community of oil producers, refiners, trading firms, midstream and logistics companies for a unique mix of information sharing and high-quality networking.
|

Why should you attend Argus Americas Crude Summit?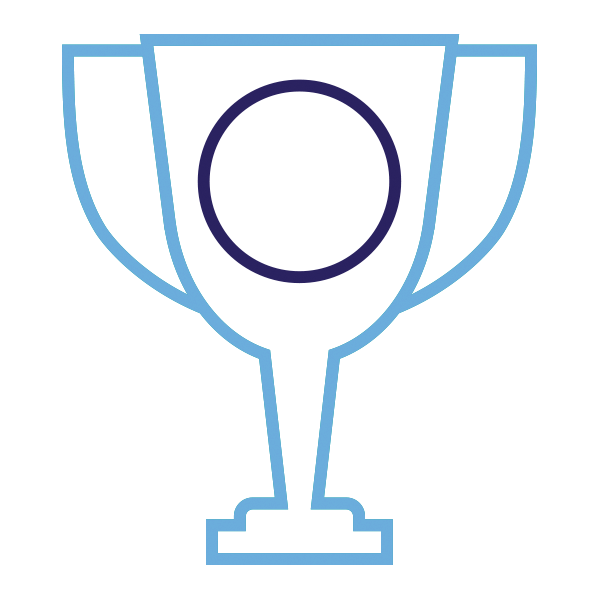 Gain strategic intelligence from influential industry players
Hear the latest strategies from commercial market participants and decision makers from across the crude oil supply chain in the Americas and beyond.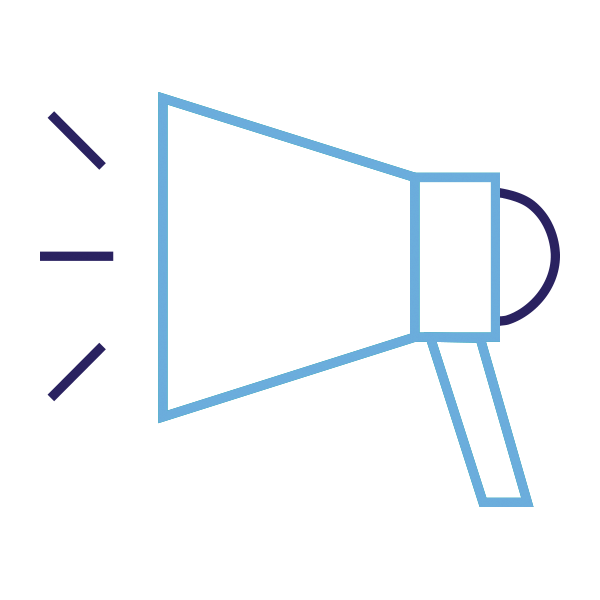 Get critical updates on new growth opportunities
Be part of interactive panel discussions and hear your questions addressed during in-depth fireside chat interviews with C-level oil executives
High-level networking opportunities for you
Enjoy 12+ hours of networking at the industry dinner, official receptions, extended coffee breaks, luncheons, networking lounge and more.
|

Argus Americas Crude Summit

hosts respected global decision makers from
across the international crude trading supply chain senior oil market participants |

Who attends Argus Americas Crude Summit? State owned oil companies

Banks and financial institutions Pipeline and transportation organizations Infrastructure and logistics companies
|

Argus Americas Crude Summit attracts the key players from the international marketplace
Attendees by job title include:
"Litatiorem atus cerrum nobit qua estibus tatem quenum exped ectem a sequia et autatis."


Name, Position, Company
Sample list of organizations that attend Argus Americas Crude Summit
AGASOIL LLC
Alberta Government
American Midstream Partners
American Shipping Company
ARB Midstream
Arctic Securities
ATEC Steel, LLC
AVEVA
Awilco AS
Bacchus Capital Trading
Baker & O'Brien, Inc.
Baker Institute for Public Policy, Rice University
Ball Ventures
BB Energy
Belize Natural Energy Ltd
Big West Oil, LLC
BioUrja
Bloomberg
BOE Midstream
BP
Canadian Pacific Rail
Capstone Headwaters, LLC
Cargill
Chemex Modular, LLC
Chevron
CHS
CITGO
Citi
Citizens Resources LLC
Clover Oil and Gas
CME Group
Concho Resources--Consultant
ConocoPhillips
Continental Resources
Cosmo Oil Co.,Ltd
Costco
Country Mark Inc.
Countrymark Refining & Logistics
CP Energy
CRC Marketing, Inc.
Defense Logistics Agency Energy
Delek Logistics
Delek US
Delta Air Lines
Department of Energy
DrillingInfo
ECOPETROL
Eighty-Eight Oil LLC
Elbow River Marketing Ltd.
Element Americas Inc.
ENAP - Empresa Nacional del Petróleo
Enbridge
Energy Aspects
Energy Intelligence Group, Inc.
Enterprise Products
Enven Energy Corp.
Equinor
Equion Energia Limited
Essar Oil UK Ltd
Exion Systems
EXR LLC
ExxonMobil
ExxonMobil Catalysts and Licensing
Fidessa
Five Point Energy
Freepoint Commodities Oil Trading GmbH
G. Fox Colsulting
GARP
Genscape
Getka Energy, LLC
Glencore
GS Caltex Singapore Pte Ltd
Harvest Midstream Company
Havenbedrijf Rotterdam N.V.
Hazelwood Energy Hub
Hightowers Petroleum
Houston Chronicle
Hunt Refining Company
ICE
ION
IPAA
Jefferson Energy Co
JETRO Chicago
Jump Trading
Junction Energy Capital
JX Nippon Oil & Energy Americas Inc.
Kansas City Southern Railway
Kinder Morgan
Koch
Kosmos Energy
Kpler
KPMG
KTO oil gas investment LLC
LBC Tank Terminals
Limetree Terminals LLC
Lipow Oil Associates LLC
LiquidPower Specialty Products Inc.
LOOP
Lyondellbasell
Macquarie Bank
Maersk Oil Trading
Magellan Midstream Partners
Marathon Petroleum
MGQ Terminal
Mitsubishi International Corporation
Mitsui & Co.
Mitsui O.S.K. Bulk Shipping (USA)
Monroe Energy
Morningstar, Inc.
Motiva
Mr
Nalco Champion, An Ecolab Company
NetEnergy
Newfield Exploration
Nexen
Nextera Energy Marketing
NextEra Energy Marketing, LLC
Nieto Trading
NNPC London Office
NRG Energy, Inc.
Nuevo Midstream Dos, LLC
NuStar
Ocean Solutions LLC
Oiltanking
Oleoducto Central S.A.
Opportune
OSG
Owens Corning
Pareto
Pembina Pipeline Corporation
Petro Source Partners, LLC
Petrobras
Phillips 66
PKVerleger LLC
Pointstate Capital
Port of Rotterdam
Q2 Technologies, LLC
RBN Energy
Refinitiv
Reliance
Repsol
Repsol Trading
Reuters
RIL USA, Inc.
Rio Grande Pacific Corporation
River Oaks Bookstore
Roan Resources
Rosehill Operating
RS Energy Group
Saudi Aramco
Saudi Petroleum
Savage Services
Schneider Electric
SemGroup
Seneca Petroleum Co., Inc
Shell Pipeline Company LP
Shell Trading
Sinochem
SK energy
Societe Generale
Southern Petroleum Resources
SPRE
Stillwater Associates
Suncor Energy
Synergy Crude Resources, LLC
Tarah Asphalt Products Inc.
Targa Resources
Tarsco
Texas International Terminals
Thomson Reuters
Total
TOTAL Petrochem & Ref Inc, USA. TPRI
Trafigura
TransCanada
TransCanada Liquids Marketing Ltd.
TransCanada Pipelines
UNIPEC
Unipec America, Inc.
University of Houston - Bauer
Ursa Space Systems
US Development Group
US Oil and Refining
USD Group
Valero
Valero Energy Corp.
Valero Services, Inc.,
Vermilion Energy Inc.
Vopak
Westlake Chemical
YPF SA
ZE PowerGroup Inc.
Zenith Energy
Zenith Energy Terminals
"Litatiorem atus cerrum nobit qua estibus tatem quenum exped ectem a sequia et autatis."


Name, Position, Company
Hear from our keynote speaker:
Rex Tillerson
Join an exclusive session with our guest speaker, Rex W. Tillerson, 69th US Secretary of State and former Chairman and CEO of ExxonMobil Corporation on Tuesday, February 4. At a time of dramatic changes in the global crude market, Secretary Tillerson shines a light on geopolitics, US crude exports and global trade flows.
Actionable insights from the benchmarks workshop
Attend the in-depth training workshop on the afternoon of February 3, designed for those involved in crude trading, pricing and logistics. Get clarity into the world's evolving crude benchmarks and better understand where new price markets are emerging.
Join a crude oil infrastructure tour at the Houston Ship Channel with Enterprise Products Partners
You can take an exclusive offsite infrastructure tour of the ECHO crude oil storage complex and the EHSC storage terminal and docks on Monday, February 3, from 9:00 - 13:00.

The 52-mile-long channel is a critical lifeline for growing US energy exports and is home to nearly 300 facilities, including refineries, chemical plants, storage tanks and support infrastructure like pipelines, rail, import/export terminals and trucks.
Capacity on the tour is limited. Book your delegate pass to secure your spot!
The annual industry dinner on the evening of February 3 is your opportunity to network in an intimate setting. This year's speaker Marianne Kah, Advisory Board Member and Adjunct Senior Research Scholar, Columbia University Center on Global Energy Policy, will bring you a unique perspective on the future of petroleum fuels in the transportation sector.
Networking drinks reception

Join your peers at the networking reception on the evening of February 4, sponsored by Kirkland & Ellis LLP.
Data science breakfast briefing – high-speed, results-oriented insight into crude oil markets – February 5
Crude oil trading and risk management are searching for actionable insights on how to break through market uncertainty. Join the Argus data science team for a chance to learn how you can leverage data science and alternative data sets for trading, risk-assessment and hedging.
|

Design your networking timetable
Networking with clients, potential new business partners, colleagues and friends is a big part of your on-site experience. This is why we've designed a perfect platform for formal and informal networking
Interact with your peers during the Premium Pellet, Baltics and Wood Chip focused roundtables
Join our interactive roundtables on the Focus Days, 17 April,and explore specific topics with an industry leader in small groups of 15-20.
Host private meetings with guests and secure on-site deals in the privacy of your own meeting room. Available for one hour,one day or even the full duration of the event.
Download our app and plan your time on site
With so many people to see and do business with, identify and set up meetings with attendees that offer the greatest growth opportunities for your organisation in advance! Download our networking app prior to the conference and review the attendee list, send direct messages to your fellow delegates and book on-site meetings.
Speed networking and business card exchange
Speed networking ensures that you don't miss out on that vital introduction. You'll be at a table with six of your peers for three minutes. When the bell rings pick up their business cards and move to the next table for more introductions. A great ice-breaker that sets up further discussion later on at the event. Remember to bring lots of business cards!
Extended coffee and lunch breaks
Breaks throughout the day provide ample opportunity for introductions and ad-hoc meetings.
Ice-breaker drinks and themed networking drinks reception
Take advantage of informal networking opportunities at the drinks receptions and continue your conversations into the evening in style.