|

About the event
If you're working in the biomass industry – this event is for you!
This is your platform to engage new clients, and explore the latest developments in the wood chip, wood pellets and alternative fuel markets.
The unmissable, global Argus Biomass conference returns to London for its 11th year in April 2020. This is your opportunity to join the most influential leaders from the international industry. Do not miss your chance to network with over 400 experts and expand your business.
|

Why this event is for you?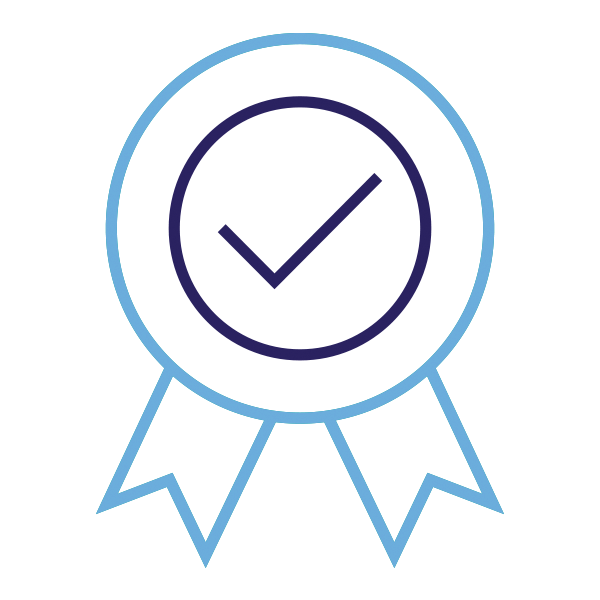 Your largest international biomass conference
Do business with organisations that are influencing the direction of biomass markets across Europe, the US, Canada, Asia, South America and Africa. Seek new partnerships at the largest international biomass conference in Europe.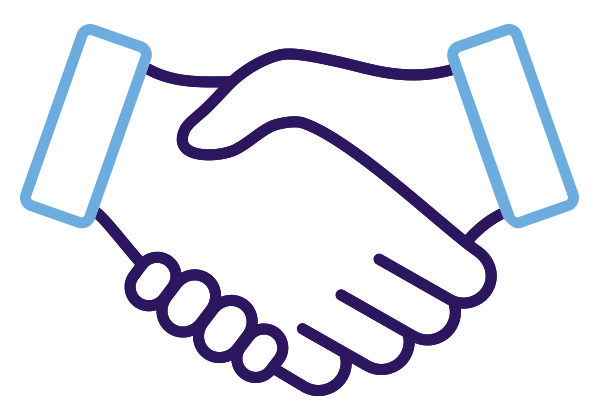 New networking experiences to connect you with business leaders
Whether you use the event to host business meetings, join in speed-networking sessions, or network informally at the Gatsby Casino Party – this event will give you the time you need to build relationships, with those who can help your business.
A unique speaker panel – hear different perspectives on how the biomass industry will survive
Hear from influencers shaping the industry including; BEIS, Enviva, SBP and the European Commission, those testing alternative fuels including; Peltrade, CM Biomass and Ørsted, and companies investing in new plants including; Graanul Invest, Drax and Uniper – to improve sustainability, supply chains and carbon emissions.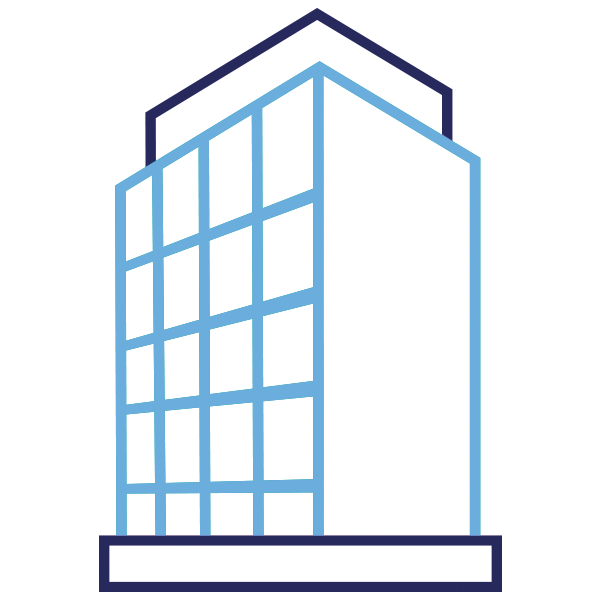 Get to grips on why industrials are now looking at biomass to reduce carbon emissions
Do you want to hear how chemical companies are utilising biomass? Are you interested to learn how Heathrow Airport is using wood chips as part of their carbon strategy? This is your opportunity to explore the challenges of adopting biomass as a renewable solution, as well as hear about success stories.
|

An international meeting place for the biomass industry
Attendees by business activity: pellet or wood chip producers shipping and logistics companies
|

Argus Biomass attracts the key players from the international marketplace
Attendees by job title include:
"Argus Biomass in London is the go-to event for the biomass industry"


Vaughan Bassett, Senior Vice President Sales & Logistics, Pinnacle Renewable Energy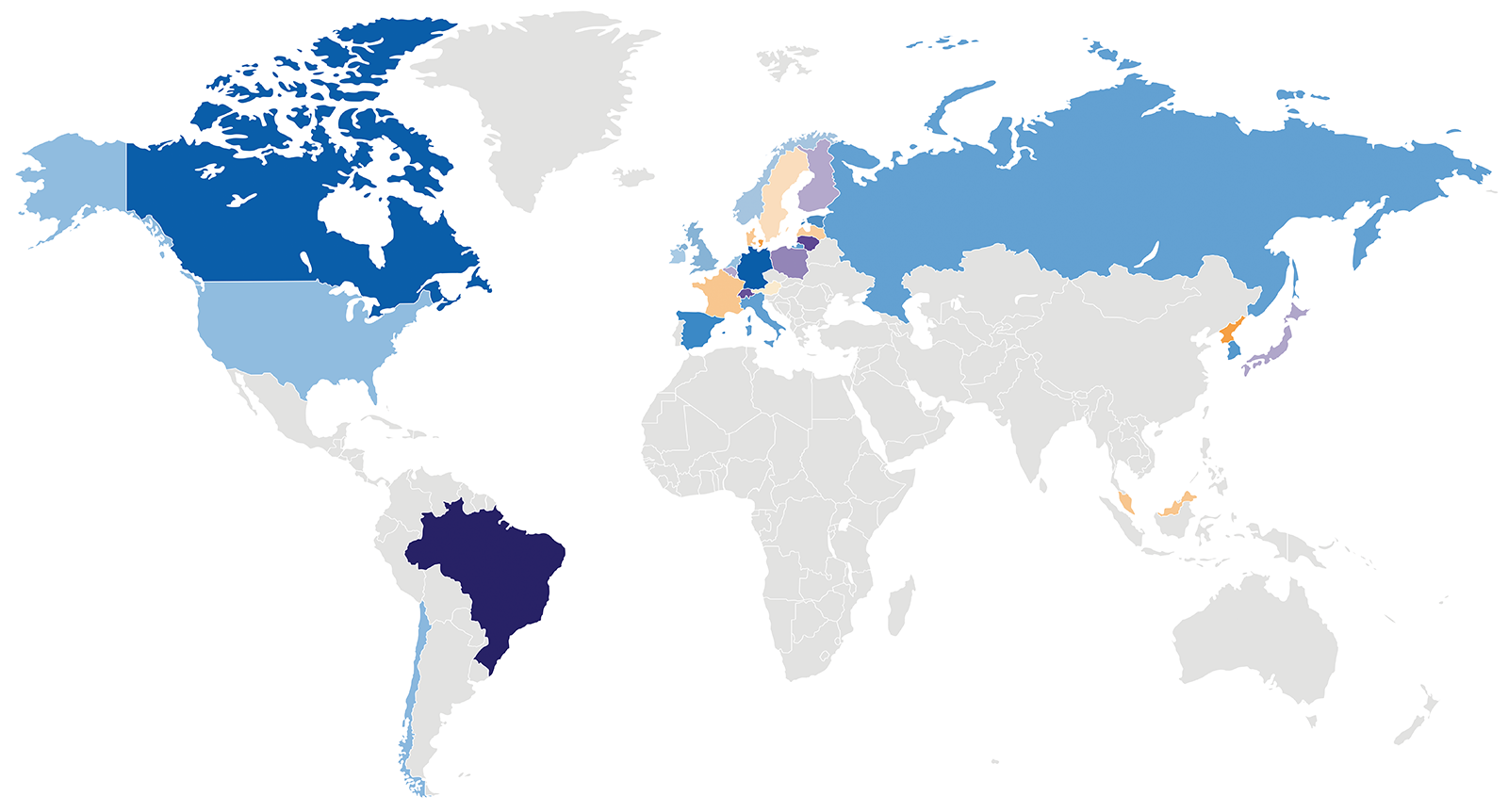 Company
3nergy
AAK Sweden
ABT
Accsys Technologies
Adam Chartering
ADM Germany
Adriacoke Commodities
AFAB and Swedish Pellet Association
Africa Renewables
AIEL
Albioma
Amandus Kahl
American Biocarbon
AMP Energy Services Limited
Andritz
Antwerp Bulk Terminal
Apeiron AgroCommodities
Apropellets - Asociación Española de Empresas Productoras de Pellets de Madera
Arbaflame
Arbomill
ARS International
AS "Latvijas valsts meži"
AS Graanul InvAssociation of Palm Kernel
Association of Palm Kernel Shell Entrepreneur of Indonesia
Astec
Axpo Iberia
Baltania
Baltpool
Banco BNP Paribas Brasil S.A.
Barrette Chapais
BEA Institut für Bioenergie
Bee
BEIS, UK Government
Belledune Port Authority
Billington Bioenergy
BioEndev
Bioenergy Europe
Bioenergy Insight
Bioenergy International
Biofuels International
Biomasa Forestal
BIOMASA PARTNER GROUP SP Z O.O.
Biomass Secure Power Inc.
Biomass UK
Biomass.global Pty Ltd
BiomassPool
Bionet
BMA
BNP Paribas
Bord na Mona
Borregaard LignoTech
BP
BRS
Bruening-Megawatt
Brüning-Euromulch
BSL Comercio Internacional
BSR Engineering
Bulk Trading S.A.
Canfornav
CCI Breiding
Cefetra
CEG Clean Electricity Generation
Cellmark
Certus Financial
Charmont Investments
Chinsay
Chubu Electric Power Co., Inc
Cleantek Trade
CM Biomass
CNIM
Colombo Energy
Conclusion Learning Centers
Control Union
Cosco Chartering & Shipbroking
CPM Europe
Dampskibsselskabet NORDEN
Dan Shipping & Chartering
Danpower Baltic
Danske Commodities
DAO Family
DCC Energi Center
Deltech Manufacturing
Department for Business, Energy & Industrial Strategy
DLG Service
DNV GL Netherlands
Dome Technology
Drax Power
Dryer One
DSHwood
DS-Norden A/S - DUPLICATE
Duferco Biomass
Dutch Ministry of Economic Affairs
E.ON
EC Bioenergie GmbH & Co.KG
ECONOVA EUROPE, S.L.
Eesti Energia
Eesti Puidumuugikeskus TU
EEX
Ekman
Ekman Denmark
EKMAN ITALIA SRL
EMO
ENBIO
Eneco Energy Trade
Enefit Green
Energetickýa Průmyslový Holding
Energía Rio claro
Energy Pellets Moerdijk
Energy Technologies Institute
Enerstena
Engie
Enviva
EP Cargo Deutschland
EP Coal Trading
EP Invest
ESB
ESL Shipping
Espe
Eurelectric
EURO ENERGIES
Euronext
European Bulk Services
European Commission
European Pellet Council
Europeenne de Biomasse
Euroports
Evolution
Exploration Capital
Falkenbergs Returflis
Fednav International
Fibreco Export
FLAME
Forest and Bioenergy Clinic
Forest Fuels
Forest2Market
Forestalia Renovables
Futerra Fuels International
FutureMetrics
Gans Cargo Operations
García-Munté Energía
Gas and Power Co
Gazprombank
GCT
Generandi
Geocycle Egypt
Georgia Biomass
Ghent Coal Terminal
GIE HAROPA
Glencore Agriculture
Glencore Grain
Global Coal
Glowood
Goteborg Energi
Government of British Columbia
Grand River Pellets
Granules
Granulita
Great North Bio Energy
Great Northern Timber
Groupe Lebel
Groupe Remabec
Groupe Savoie
GRS Marine
H. Clarkson & Company
Hafslund Varme
Hancock Renewable Energy Group
Hanseatic Coal & Coke Trading GmbH
Hanwa Thailand Co.
Hanyang Corporation
Haropa Port de Rouen
Harpers
Hawkins Wright
Hayes Fuels
HEDEDANMARK
Helen Ltd
HES Humber Bulk Terminal
Highland Pellets
Hofor
Honda Engineering Europe
Horizon Pulp & Paper
Hudig & Veder Bulk
Hughes Energy Group
IBBrokers
Ilnet Transit
In Perpetuum
Incolab Services Eesti
Incolab Services Latvia SIA
Incolab Services Polska Sp. z o.o
Incolab Services Russia
IncubEx
Inspectorate
Integra Fuels S.L
Intercontinental Biomass Brokers Ltd
International Energy Agency (IEA)
International Timber Resources
Interport
Intertimber Group
Interwest
ITS WOOD
JD Irving
Joint Research Centre, European Commission
JSC ESSPO
KD Sublimax Canada
Knight Energy Services
Koch Carbon
Koch Minerals
KoshikawaBioLogisTech
KPA Unicon
Kurzemes Granulas
LandEnergy Girvan
Lantmännen Energi
LatAm Forest
Lauritzen Bulkers
Lignum Resources Limited
Litbioma
LLB Capital
LSEZ SIA "LASKANA"
LTE Netherlands
Lynemouth Power
Maersk Broker
Maine Biomass Exports
Maja Stuwadoors Groep B.V.
Malaysia's National Innovation Agency (AIM), Prime Minister's Department
Mantex
Marcor Stevedoring
Marine Inspection
Marubeni Corporation
Marubeni International (Europe)
Metis Beteiligungen
MGT Teeside
Midlands Biomass Solutions
MID-SHIP Group
Mitsubishi Canada Ltd.
MitsubishiCorporation
MITSUI & CO., LTD.
MKShipping
MKLaivyba
Mohegan Renewable Energy
MOL
Momentum Capital
Mota-Engil Serviços Partilhados, Administrativos e de Gestão
Mur Shipping
National Carbon Technologies
Natural Resources Canada
Naturstyrelsen
NDC Technologies
Nelja Energia
NEN | Netherlands Standardization Institute
Nepcon
New Holland Bulk Services Limited
NewFuels
Nexus PMG
Niels Winther
Nobio
Nollen Trading
Nordic Energy Partners
Norsk Biobrensel
Norske Skog
Northeast Wood Products
Northern Energy Solutions
NS UNITED SHIPPING (U.K.) LTD.
NYK Bulkship Atlantic
OBA Bulk Terminal Amsterdam
Ofgem
OJSC Bionet
Organics Limited
ORIX Corporation
Ørsted
Osaka Gas Co.
Ovet Shipping
Pacific BioEnergy Corporation
PDI
Pellco – Wood pellets company
Pellet 4ENERGIA
PelTrade
Peterson Rotterdam
Phoenix Bulk Carriers
Phyto-Charter
Pinewells
Pinnacle Renewable Energy
Port of Antwerp
Port of Rotterdam
Pöyry
Premium Pellets
Prima Invest SPRL
Private Forest Centre
Procon
Prodesa
Professional Logging Contractors of Maine
Prometec
Promill
proPellet France
proPellets Austria
Provident Biofuels
PSB Inspection
QSL
R Grupa Ltd
Ramboll
REDAL
Re-Gen Waste
Reliagen
Renergy UK
Renewable Energy Association
Renova
RIGA COMMERCIAL PORT, LLC (RTO)
Rindi Pellets
Rinke Engineering
River Basin Energy Nederland
Rostock Port
RRS
Rudnick & Enners
Rusforest
Russian Wood Alliance
RWE Supply & Trading
RWEGeneration
Saif Spa
Samsung C&T Corporation
SBE Latvia, Scandbio
SBP
SCA Energy
Scandbio Group
Scanfiber
SDCL
Sea Invest Shipping Agency
Seba Bioenergy
Segatifriuli
Sembcorp Utilities
SGS Group Management
SGS Latvija
SGS Nederland
Shaw Resources
SIA Avoti
SIA Northway Baltic
SIA Torgran
Simatek
SIMEC
Sinclar Group Forest Products
SK E&S
SMARTT Time Sales
SNPGB
Södra Skogsägarna Ekonomisk Förening
Sodra Wood
Solvay
Spliethoff's Bevrachtingskantoor
SSP
Stadlober
Staļi
State of Virginia Europe Office
Statkraft
Stockholm Exergi
Stora Enso Wood Products
Sublimax Canada Inc.
Sumitomo Corporation
Sustainable Biomass Program
Sustainable Forestry Initiative
Sustainable Pellets
SVEBIO Swedish Bioeergy Association
Swedbank
TECCON Holding
TGPL
The Bioenergy Association of Finland
TheNavigator Company
The Westervelt Company
TMSA - Tecnologia em Movimentação
Tolko Industries Ltd.
Tore Ulff Chartering
Total Gas and Power
Total Marketing & Services
Tradewill Limited
Tradition Green
Tri-P
TSE
TSI
Tylöskog
UAB "Granorama"
UAB Orion Global
UAB Vilniaus Kogeneracine jegaine
UJU ELECTRONICS CO.,LTD
UK Pellet Council
Ultrabulk
Unicoal
United Loggers
US Department of Agriculture
US Industrial Pellet Association
USIPA
Valmet
Valmet Automation
VAPO OY Pellets
Varpa
Vattenfall
Veolia Recycling Solutions Sweden
Verdo Energy
Verdo Trading
Versa
VESTA
Via Fortis
Viking Shipping Company=
Vnesheconombank
Voyage Power
Vyncke
Wagenborg Shipping Sweden
Wagle Chartering
Western Bio Energy Ltd
Weyerhaeuser Company
Wild&Partner
Wilhelmsen Ships Service
Wismar Pellets
Wood & Co Consulting
Wood Pellet Association of Canada
Wood Pellet Services
WOOD PELLETS CONSULTORIA AGROPECUÁRIA LTDA
Wood Products Research and Develepment Institute
Woodtracker Oy
World Bioenergy Association
Yilkins
ZHD Stevedores
Zibispex
Zilkha Biomass Fuels
"The best conference for content and networking in the biomass sector"


William Strauss, President, FutureMetrics
Expanding our global reach to new regions – Africa and South America
As companies look further afield to locate raw feedstock and biomass, we will include a spotlight on these exciting regions including South America, South and Central Africa. This is your opportunity to understand the main opportunities and challenges in these new export regions.
Alternative Fuels Mix Focus Day
Learn how to adapt your business model to include alternative feedstocks. Understand what commodities are classified a waste. This is your chance to explore new trends, sourcing strategies and best practice at the new alternative fuels mix focus day (20 April).
Welcome drinks reception @ Hard Rock Café, London
Enjoy a night of drinks and food at London's iconic Hard Rock Café, from 17:15 on Monday 20 April.
Gatsby Casino Party – the onsite networking drinks reception
Join your peers for the glitz and glamour of the Gatsby Casino Party. You can enjoy the thrill of Roulette and Blackjack or try your luck in the prize draw.
Join a full day dedicated to learning about the opportunities that the export of Russian biomass to Europe offers both Russian and non-Russian companies.
Unique networking opportunities
Make the most out of your experience and join in all the networking opportunities available; from the ice-breaker drinks reception, speed networking, interactive roundtables, and plan your time around this year's official Gatsby Casino Party on the early evening of Tuesday 21 April.
The must attend flagship meeting place
Described by attendees as "the go-to event for the biomass industry" and "the best conference for content and networking in the biomass sector"– do not miss your opportunity to meet and do business with global decision-makers at this undisputed industry leading event.